Platinum Partner


Advice Group is the first martech company to digitalize traditional stamp collection programs in Europe. Specialized in behavioral loyalty strategies, thanks to its end-to-end technology stack, Advice funnels users from the very first contact point, to lead generation and the activation of loyalty and relationship processes. Behavioral loyalty information is also used to optimize advertising and qualified lead generation processes.
People. Value. Recognition. Upon these three pillars, Advice has built its innovative vision of loyalty, which is no longer anchored to transactions but involves the entire customer base of a brand through an inclusive and democratic approach. This way, loyalty becomes an attitude of the brand towards consumers, who are placed at the heart of the business strategy and have their value acknowledged over time through recognition processes.
Advice's proprietary platform WEKIT includes a variety of microservices. WEKIT runs on BI and ML algorithms that track every action performed by users, analyze them and build up-to-date user behavior profiles that are instrumental to take real time targeted actions aimed at strengthening the brand-user relationship and supporting business.
Across the years, Advice Group has received over 20 national and international awards. Worth mentioning are the UK International Loyalty Awards and the NY Echo Awards. In 2021, Advice founded Loyalty Heroes, the first loyalty community in Italy for visionary managers. Join here!
Platinum Partner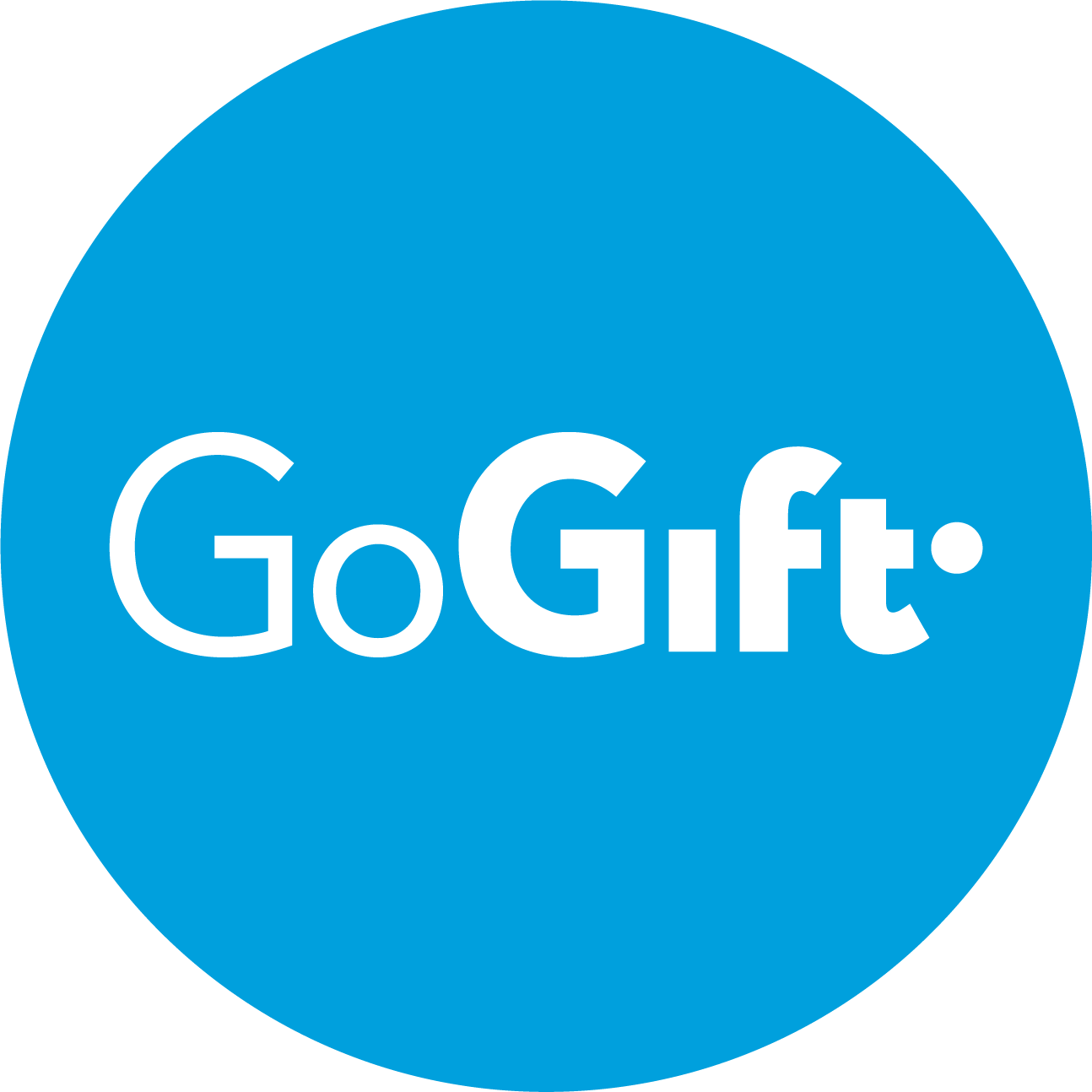 Since 2003, GoGift has taken the lead in optimizing the global gift card market, providing innovative gifting solutions within the loyalty and incentives industry to over 15,000 businesses worldwide.  
As a one-stop global gift provider, GoGift offers fully customisable gift card solutions for rewards, loyalty and incentives. The Global Gift Card is their popular cross-border and cross-currency product, playing a vital role in GoGift's position as a leader within B2B gifting.
GoGift assists companies with business relations across Italy and the world by continuously growing their support through global brand partners. They hope to expand their loyalty marketplace further to help businesses with all their local and global gifting needs.
GoGift continues promoting loyalty and engagement through new gifting concepts and solutions from a global perspective. GoGift supplies thousands of gift cards in more than 65 countries across the world with an international and diverse team from 27 different nationalities.
Platinum Partner

Kettydo+ is an independent company specialized in the creation of innovative loyalty platforms that involve the customers throughout their experience, merging transactional, behavioral and value-based logics in order to materialize real engagement and trust between the person and the brand.
We operate through a hybrid model of agile technological solutions and hi-end consulting services, to accelerate platform innovation, easily enhance engagement strategies and improve business performance with tangible results.
Kettydo+ has developed YouserENGAGE, the most complete Martech Suite to bring brand's loyalty platform to a higher level of engagement, through multiple customer activation modules; a mission engine with practically unlimited possibilities and a data approach that allows real-time insights enriching the profiling strategy.
YouserENGAGE allows to activate contests, profiling surveys, member-get-members, purchase or profiling missions, connecting customers, enriching their CRM/CDP profile and enabling full governance of all data and actions in the hands of the brand.

For further information:

-  The new generation of loyalty strategies
-  YouserENGAGE, the new Engagement Toolbox made in Kettydo+ 

 ww.kettydo.com  



Platinum Partner

Konvergence S.r.l, founded in 2007 and present in Italy with 3 offices and 110 employees, is an Information Technology company that operates in Retail market. Konvergence' skills and experience are embodied in a portfolio of services and software solutions to support sales , loyalty, promotion and - in general - all the processes aiming to improve the relationship between Retailer and its customer.  
We closely follow the digital transformation of the point of sale, the extension from the physical store to the virtual, enabling the Retailer to offer to its customers value-added services to expand and enhance its business. We believe in technological convergence, simplification and integration of Retailer's business processes, in a strategy oriented to accomplish the digital Marketing automation. 
Standout in Konvergence' portfolio of software solutions is Koncentro, the Marketing Platform designed for the Retail market. It is a cloud-based, modular, multi-user and multi-lingual platform that guides the retailer in defining an end-user engagement strategy, with a holistic approach that combines qualitative and quantitative analysis for a better understanding of the customer base.  
Through a single centralized console, Koncentro, offers retailer marketers the ability to transform their customer data into value-added insights.  
Koncentro' s 3 core modules, Customer Database, Analytics and Campaign Management, provide a complete picture to retailers about their customers: buying habits, trends, value and customer type. With Koncentro, Retail Marketing Managers have the ability to create, monitor, and manage marketing campaigns, promotions, and communications by customer, product, or store, even on an ongoing basis - and economically evaluate the results obtained in terms of return on investment. 
Platinum Partner

Loyal Guru is the leading Customer Loyalty Platform for retailers to collect and activate their omnichannel customer data in a single view. This data can be used to create micro-segments based on purchase behavior and to launch hundreds of 1:1 personalized offers and loyalty programs, improving consumer-retailer relationships across every channel: point of sale, e-commerce, customer support, and emails. 
Servicing 60 customers in 15+ countries across the globe, Loyal Guru allows retailers to activate previously untapped data and customers, create personalized loyalty campaigns and offers that positively impact the customer, and identify new revenue streams for their customers and the brands they represent.
Download our ebook on how to measure a loyalty program's success in retail here.
Learn more at www.loyal.guru
Gold Partner



As a preferred partner of 78 distributors worldwide, dunnhumby is present in 29 countries, including Italy, where we have been operating since 2008. 


dunnhumby's strategic approach and its unique expertise in Customer Data Science offer its commercial and industrial partners (such as Tesco, Walmart, Carrefour, Metro, Crai, Coop, Shoprite, Raia Drogasil, Raley's, Couche-Tard, Meijer, Pepsico, L'Oréal, Procter & Gamble. etc.) an undeniable competitive advantage in an increasingly digital and evolving environment. 
Our global vision of retail challenges and our modular approach allow us to respond to all commercial needs: data management, customer insight, CRM and offer customisation, Retail Media, category management, price and promotion optimisation and monetisation of data with suppliers, while optimising investments, strengthening teams' skills and generating new revenue streams to increase revenues and profits. 
dunnhumby supports its clients in finding new sources of revenue and growth by tackling the valorisation of their data, building and developing their offering. Our role is to help them seize all the opportunities offered by omnichannel Retail Media and monetisation of customer insights to optimise profits and foster increasingly effective collaboration between retailers and the industry. A successful bet for US giant Walmart, with the Walmart Luminate platform, which uses dunnhumby technology and shows spectacular quarterly growth of more than 75 per cent since its launch. 
Gold Partner
Edenred has been a world leader in employee benefit solutions for 50 years now. It promotes technological innovation to facilitate people's working lives, whilst increasing the efficiency of companies and fostering the growth of its business partners.
The Incentive & Rewards team at Edenred Italia offers strategic consultancy services to develop relational marketing initiatives (b2b and b2c) geared towards incentivising sales networks and facilitating customer acquisition.
We are partners of a number of agencies specialising in Loyalty Marketing, CRM and customer engagement. We develop and manage incentive plans, competitions and reward schemes.
Edenred Shopping vouchers are the most effective means of rewarding sales performance and enhancing the loyalty and value of every customer. They are easy to use, and the wide network of partners located throughout Italy means they offer the greatest freedom of choice, guaranteeing the utmost satisfaction of those receiving them.
The MyEdenred Shopping app  is a fully mobile shopping voucher that deducts amounts from the residual credit. It is currently the only solution on the market that offers the possibility to provide rewards that are entirely digital and multibrand, with a network of more than 21,000 partners including stores, e-commerce and gift cards. For more information, click here.
Download two white papers drafted by Edenred on the subjects of digitalization and shopping voucher user habits and  visit the blog on shopping vouchers to keep up to date! 
Gold Partner

Farloyalty is the company that develops and offers both in Italy and Spain the loyalty system E-Fidelity via fidelity card.
E-Fidelity is structured for the pharmacy and parapharmacy market, whether they are private, belonging to groups or affiliated to virtual networks.
Knowing customers and their buying habits is essential in a loyalty process. E-Fidelity allows both a single Pharmacist and a group to easily and effectively analyse their customer data and it also helps planning and implementing micromarketing initiatives consistent with the growth and business purposes of a single store or of a pharmacy group. 
Especially in recent years, E-Fidelity has acquired great know-how in pharmacy chain management, both in technical terms (such as integration with third-party Business Intelligence systems with single sign-on systems, communication tools such as APP and e-commerce, etc.) and in consulting terms.
Every year E-Fidelity marketing experts produce and share the OSSERVATORIO E-FIDELITY report. With this report, which is based on the aggregate analysis of data from over 1.100 pharmacies and parapharmacies, it's possible to have a picture of the situation of the Pharmacy loyalty sector in Italy.
Gold Partner

Epipoli, founded in 2000 by Gaetano Giannetto, is one of the international players in the FinTech industry, with a leadership position in the prepaid services and in the engagement systems, a market where it operates through two proprietary platforms: MyGiftCard, for prepaid, and HighWays for engagement.
MyGiftCard is the Epipoli brand that has become synonymous with the Gift Card category in Italy, with a market share of approximately 75% in retail grocery thanks to the widespread presence in over 50,000 physical stores and a capillary distribution in B2B, B2C and Welfare channels. Epipoli is one of the leading international prepaid payment networks, operating in Europe, Asia, the Middle East and South America with 400 partners: from the "A" of Amazon to the "Z" of Zalando.
Always in a privileged position to bridge the gap between physical and digital and between consumers and brands, Epipoli, through its proprietary platform Highways, develops customized loyalty and customer engagement solutions for the most diverse industries: banking, manufacturing, utilities and retailing.
This leveraging a scalable, modular and omnichannel infrastructure that natively integrates with the transactional and Engagement systems of the brand, regardless if they are in a points of sale, on the web or mobile. Mastering all the different initiatives such as promotional campaigns, contests, gamification, rewarding and incentives and point collections, Epipoli puts its experience at the service of brands to create relationships that go beyond transactions.

Find out more about us and our case histories in our Press Room, and in the Press Review.
And check out our full profile online at https://www.epipoli.com/en/
Gold Partner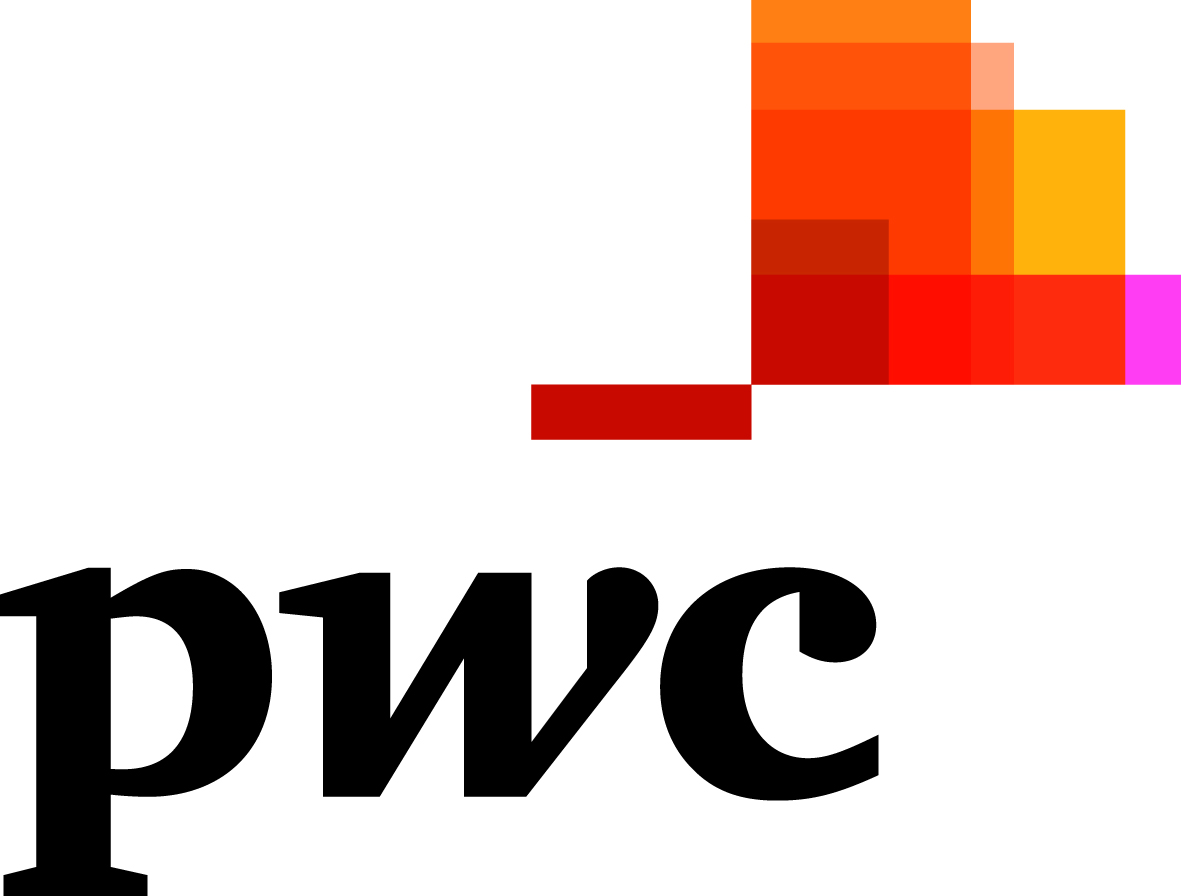 PwC Italy provides a wide range of professional services in an integrated and multidisciplinary way, combining knowledge of local markets with a global organization, thanks to its network of over 327,000 professionals worldwide, of which over 7,000 in Italy, committed to guaranteeing quality in auditing, strategic, legal and tax consultancy services for companies. This background allows PwC, and in particular the Customer Transformation team, to offer all the skills necessary for the conception and implementation of end-to-end projects in the field of Loyalty and Customer Engagement.
Thanks to our competition and trend analysis strategies on existing programs related to customer needs, which we investigate with a proprietary approach, our multi-competence teams are able to design specific tailor-made loyalty programs ensuring their performance and profitability, also assisted by our tax consultants. We support our clients throughout the process, assisting them with the implementation and monitoring of the programs.
Additionally our Loyalty Center of Excellence that monitors industry trends (find the PwC Customer Loyalty Executive Survey 2023 here), is available especially for cross-country projects.
Gold Partner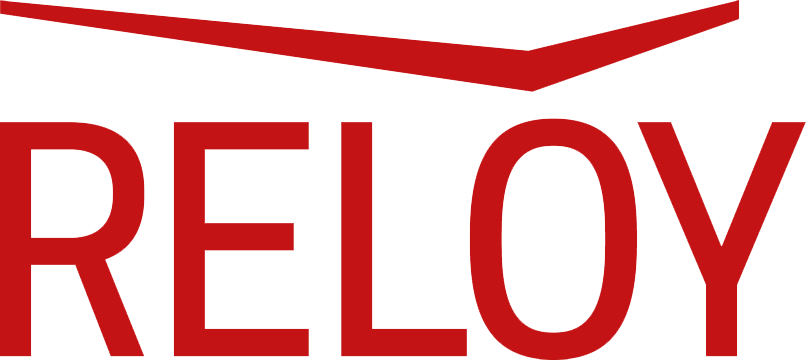 A Loyalty boutique in the Loyalty industry
A Loyalty Boutique in the relationship marketing market. A high seniority team with deep experience and specialization in loyalty programs, engagement initiatives, co-marketing, short collections, contests and prize catalogues, membership program, B2B and B2E incentive programs.
A tailor made approach and a rich network of excellent partners to develop partnership operations, couponing and special.
"ReLoyaltyCloud" total experience platform allows to create initiatives suited to  meet specific marketing goals. The combined interaction of the ReLead, ReContest, ReGift, ReConnect and ReVipmodules allows for complete and integrated management of the relationship experience between people and brands. The platform leverages information available from the touchpoints and exploits it to increase knowledge and improve the effectiveness of marketing initiatives.
A smart and innovative approach, delivered through products and services with high added value and technology: data intelligence, small and big data, mobile engagement, marketing automation.
In 2019 Reloy was among the winners of "Le Fonti Awards" as an innovative agency in the market.
In 2020 won the "Promotion Loyalty Awards" for Cisl welfare program.
In 2021 with Q8 received a special mention at the "Promotion Loyalty Awards".
Media Partner
Promotion is Italy's only marketing and communication magazine focused on loyalty processes, customer experience and data driven marketing.
Promotion reaches over 30,000 managers through bi-monthly printed magazine, monthly newsletter, daily updates on the website and social media channels, events and talks.
Published by Pop Up Media, Promotion has a reputation and authority consolidated in over 30 years of continuous presence in professional publishing (first edition 1990).